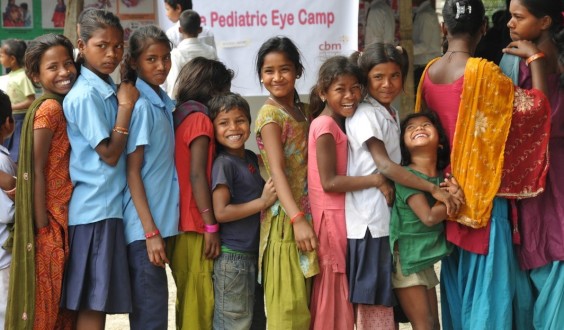 CBM is a child-safe organisation committed to children's safety in the process of achieving our overarching goal of improving the quality of life of persons with disabilities.
Children represent a large number of CBM's target group and we believe that all children without exception have the right to be protected from abuse. In 2014, over 80% of the projects and programs we supported globally served children – most of them were children with disabilities.
It is proven that children with disabilities are at least two times more likely to be abused as children without disabilities. Regardless of this increased vulnerability for children with disabilities, we are convinced that having child-safe operations and programs is an attainable goal.
CBM requires that all staff and representatives (partners, contractors, consultants, visitors, goodwill ambassadors…) understand, sign, and adhere to our Child Safeguarding policy and its annexes, which include a code of conduct. We also especially encourage and support our partner organizations to have their own child safeguarding policies or procedures in place.
CBM is a member of Keeping Children Safe and ISPCAN, the International Society for the Prevention of Child Abuse and Neglect.
In case you require more information about child safeguarding at CBM or have a concern/feedback in relation to child safeguarding, contact us at childsafe@cbm.org.
Reference : CBM