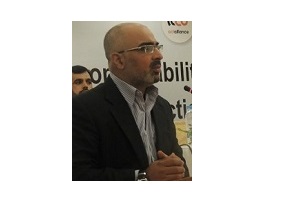 "Social competence" in this context refers to those skills necessary for effective interpersonal functioning. They include both verbal and nonverbal behaviors that are socially valued and are likely to elicit a positive response from others.
To help young people with social problems, it is important to understand on what level they are having trouble and how their social disabilities relate to their learning disabilities. The immaturity of many children with LD transcends academic areas, affecting their social adjustment as well. Communication skills, both verbal and nonverbal, also have social implications. Children who don't "read" body language and facial expressions well are likely to miss important signals in life that are apparent to others.Focusing on this vital need, the birth of 'Pakistan Institute of Rehabilitative Sciences (PIRS)' in collaboration with CHEF Intl, came into being.
We are committed to preparing students to work hard and acquire skills helpful for the construction of knowledge societies. There is no copy or self granted leave cultures, which are detrimental to the socio-economic development of the country.The scope and content of all courses as well as academic and research activities at PIRS is regularly upgraded to keep abreast with trends in the future and changing frontiers in knowledge.The focus of courses at PIRS is not just to create appropriate skills in students seeking employment in an increasingly competitive market, but also to enhance their creativity and knowledge in their chosen discipline.
Pakistan Institute of Rehabilitative Sciences (PIRS), sculptured to perfection, is led by a force of committed, experienced and knowledgeable staff, that will one day stand out in excellence in providing a well-trained human resource of Rehabilitative Sciences for alleviating the issues of inadequate service-delivery to persons with disabilities.
My best wishes are always be with PIRS.
Sohail Ayaz Khan,
CEO CHEF International.