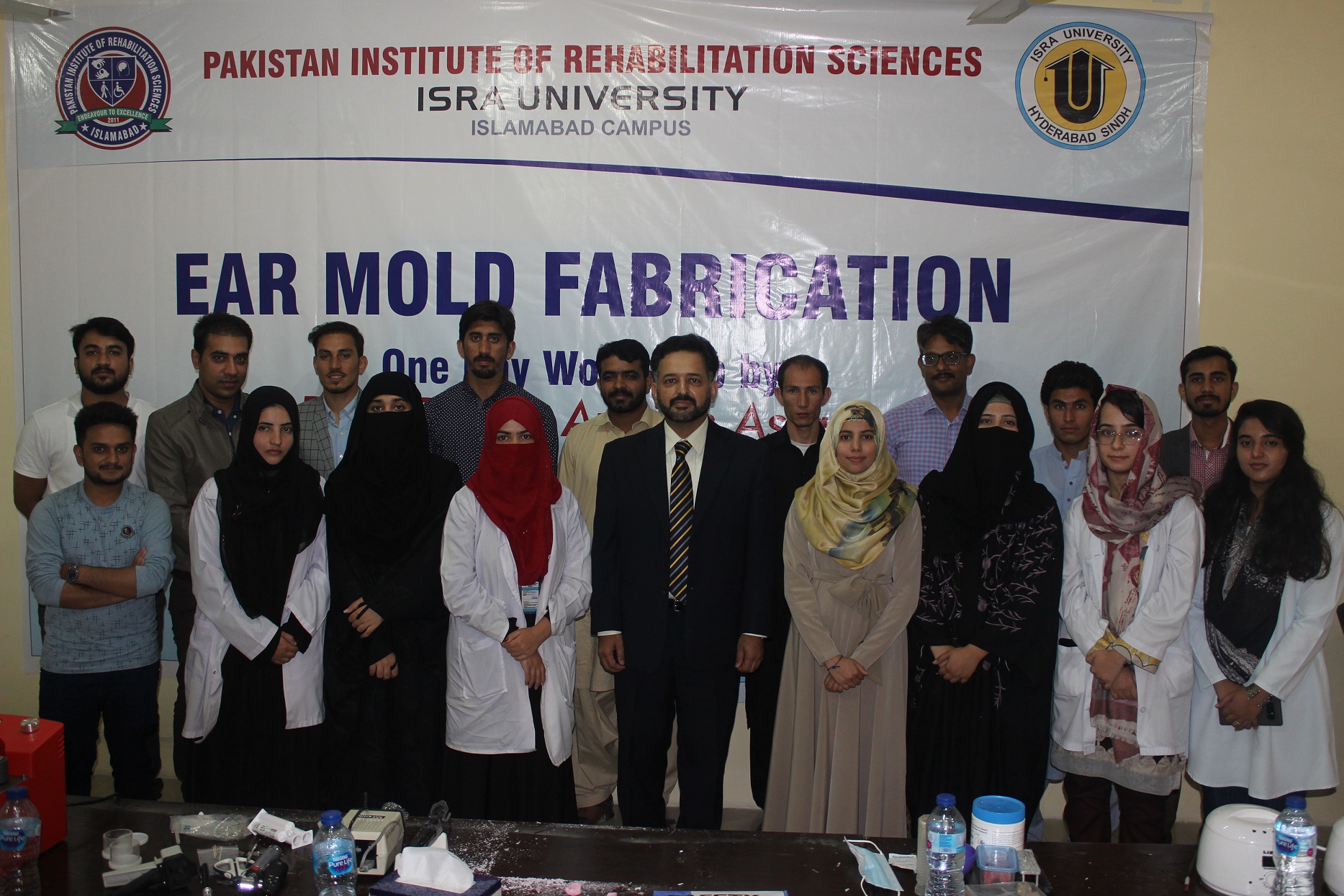 One day workshop was conducted on "Ear Mold Fabrication" at Pakistan Institute of Rehabilitation Sciences, Islamabad.
Master Trainer was Professor Dr. Azeem Aslam , HOD of ENT department at Al-Nafeese Medical College and Hospital Islamabad.
Purpose of the workshop was to teach and train the faculty members and senior students of BS Audiology about the process of ear mold fabrication.
14 participants attended the workshop; names of the participants are attached at the end of report. Certificates were distributed among the participants.