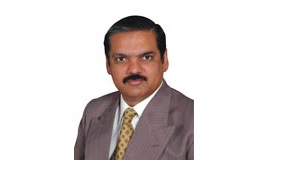 In our society, persons with Disabilities are often denied basic human rights as they are deprived of health services, equitable education, employment and social justice. This leads to them not being self-sufficient.
Therefore, they are forced to take refuge in the pity and charity of others. As a society, we need to ensure that individuals can fully participate in social, economic and cultural life of our community. The human rights should be promoted for persons with disabilities in the same manner as pursued by all. Marginalizing persons with disabilities and encouraging them to remain dependant is costly for their families, for the government and for the general public.
Disability is a certainly a development issue, because of its bidirectional link to poverty: disability may increase the risk of poverty, and poverty may increase the risk of disability. Further there are many barriers which persons with disabilities face and removing them should be our top priority. Children with disabilities are less likely to attend school, people with disabilities are more likely to be unemployed, people with disabilities may have to bear extra costs resulting from disability and households with a disabled member are more likely to experience material hardships.
Out of many important needs, one of the major gap lies in appropriate service-delivery due to lack of trained personnel. In Pakistan, there is a grave vacuum of relevant and adequately trained personnel in the field of Rehabilitative Sciences.
Focusing on this vital need, the birth of 'Pakistan Institute of Rehabilitative Sciences (PIRS)' in collaboration with CHEF Intl, came into being. Pakistan Institute of Rehabilitative Sciences (PIRS), sculptured to perfection, is led by a force of committed, experienced and knowledgeable staff, that will one day stand out in excellence in providing a well-trained human resource of Rehabilitative Sciences for alleviating the issues of inadequate service-delivery to persons with disabilities. The Institute would seek to provide clear concepts and the best possible evidence, to highlight the gaps in knowledge and stress the need for further research. I am quite confident, that one day PIRS would earn the name of 'Center of Excellence'. My good wishes will always be with PIRS.
Dr. Muhammad Babar Qureshi,
Senior Medical Advisor, CBM