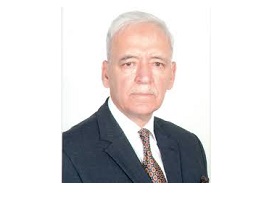 In the world today, there are more than a billion people living with some form of disability. In the coming years, the prevalence of disability will continue to rise, largely due to longevity coupled with significant increase in chronic non communicable diseases.
People with disabilities have the worst health and socioeconomic outcomes and are also unable to access adequate/proper education/vocational training. Persons with disabilities are the most marginalized communities on the face of the Earth. They face a horde of barriers limiting them in fully appreciating the joys of a normal human life. Disability is more common in women and older people. But the war is not yet lost.
Recent years have observed materialization of International Movements for the Empowerment of Persons with Disabilities. Pakistan formulated a National Policy for Persons with Disabilities in the year 2002. The Government of Pakistan also signed the United Nations Convention on the Rights of Persons with Disabilities on 25th September 2008. Government of Pakistan commitment to Millennium Development Goals is a testimony to the fact that it wishes to effectively address all Issues related to Disability.
Challenges are many, but I believe if we effectively join the pieces together, we can definitely mainstream disability in development. A comprehensive range of facilities for empowering persons with disabilities all the way from pre-natal care, education, social welfare and employment during his/her life, cannot be the liability of a single government department or agency. This certainly will require the ownership and active cooperation/participation of a large number of relevant Organizations at Federal, Provincial, local, NGO/INGO level and also the involvement of Persons with Disabilities and their families, professionals and the community at large. A strategy of shifting from the exclusive system to the inclusive system has to be the call of the day.
Finally, I would like to congratulate Pakistan Institute of Rehabilitative Sciences (PIRS), working in collaboration with CHEF Intl. in bravely accepting the challenge of launching an Institute of Rehabilitative Sciences, first of its kind in Pakistan. PIRS is proud to own a sincere, dedicated and competent staff that definitely has the competence and capacity of shouldering the responsibilities of developing a skilled human resource quite adept to address the various elements of Rehabilitative Sciences in promoting the cause of the Persons with Disabilities. I am sure, PIRS would rapidly gain credibility as the best services offered in the region in meeting the needs of persons with disabilities.
Professor Mohammad Daud Khan
Chairman Board of Directors, CHEF International