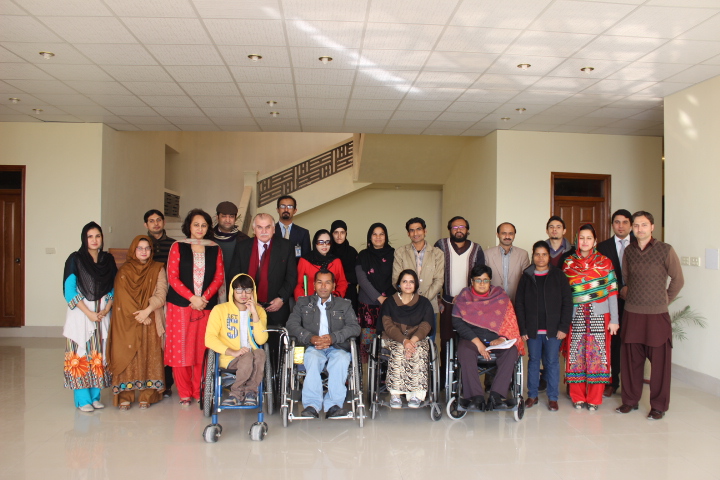 On 18th December 2014, the CBM accessibility Audit team visited PIRS to conduct assessment of the institution on the level of practicing and promoting inclusion and comprehensive accessibility. The objective was to conduct an audit for accessibility and inclusiveness to facilitate support /capacity development.
The 10 member team was lead by CMB Accessibility consultant Ms. Shivani Gupta. Details assessment audit was carried. The assessment recommendations will be prepared for first actions to address the access gaps.
After a brief presentation about PIRS and its current status of accessibility by Dr. Farrukh Seir, Executive Director PIRS, team started his work to analyze the structure & installations of campus. Rooms, Labs and working areas have been critically observed and assessed with international standards of accessibility. Team observed the entrance points, Condition of Ramps and lift etc. At the end, all of them were presented with gifts by Executive Director. He assured in his thanking remarks that all the recommendations by the audit teams will be fully supported and all the possible efforts will be done to make them possible.