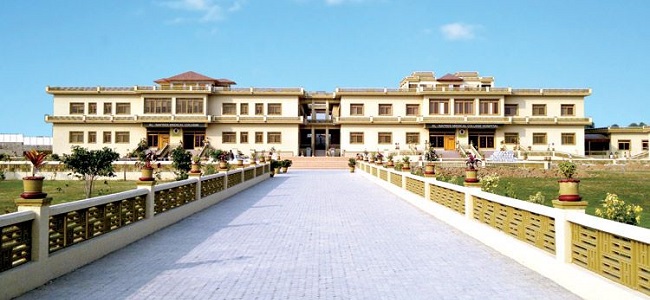 Pakistan institute of rehabilitation sciences (PIRS) was established with a vision to develop human resource that would need the services need Of Disability in Pakistan to pave the corridors to mainstream disability in an inclusive society.
The CHEF-International has established the Pakistan Institute of Rehabilitation Sciences (PIRS) in the premises of ISRA University Islamabad Campus. The Goal of the PIRS is Establishment of Cross-Disability Institute integrating available teaching resource, knowledge and skills in multiple disciplines (vision sciences, audiology, physical rehabilitation and mental health) for producing trained and well-informed human resource addressing the issues of having an Inclusive Society.
PIRS with the help of CHEF-International, has endeavored to start the four year BS and BSc programs in (-Vision Sciences ,Audiology, Prosthetics and Orthotics) since February, 2012 and so far regularly inducting students to programs through spring and fall admissions. The academic sessions are in progress,through putting in its available resources and collaborate support from CBM and Fred Hollows Foundation.
The CHEF-International in collaboration with CBM has established one state of the art orthopedics cum orthotics workshop at the ISRA University with the provision of services of a consultant from abroad. This workshop is providing rehabilitative services to the physically handicapped and a backup of teaching and training facility for the students of BS-Physical Rehabilitative Sciences as well. More over well equipped laboratories of vision science and audiology have been established. The library of PIRS is being established in the name of Professor Peter Watson to pay tributes to his kind donation books for the students.
In 2013-16 PIRS has extended financial support to the tune Of Rs.3, 977,450.00 to talented student and students of remote areas with low family income.
PIRS is constitute institute of ISRA university. The programs offered are HEC Pakistan recognized. The institution is accredited by JCAHPO.